Honors College and University College Dean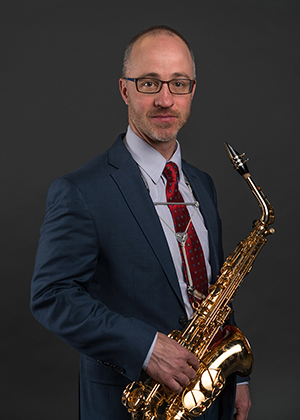 University of New Mexico Provost and Executive Vice President for Academic Affairs James Holloway announced the appointment of Dr. Eric Lau, Professor of Music – Saxophone and Chair of the Department of Music in the College of Fine Arts, as the dean of UNM's Honors College and the dean of University College.
An active performer and teacher, Lau has performed concerts, masterclasses and clinics throughout the United States, Europe, Puerto Rico and Brazil. As a concerto soloist, Lau has been featured at both National and Regional North American Saxophone Alliance Conferences as well as with the New Mexico Symphony Orchestra and the Roswell Symphony.
"With their interdisciplinary focus, these two colleges have a broad impact across the UNM campus and create opportunities for collaboration and partnership with virtually every college and entity on campus," Lau said. "I think the undergraduate experience is such an amazing time in a person's life, so full of personal growth. The transformation of students from their first semester to graduation is profound, and these two colleges play a significant role in the undergraduate experience at UNM, one I am excited to be a part of. I cherish my own experiences as an honors student during my undergraduate degree and know it broadened my overall undergraduate experience."
For the full story, visit: 
http://news.unm.edu/news/lau-named-dean-of-unms-honors-college-and-university-college