Chancellor for UNM Los Alamos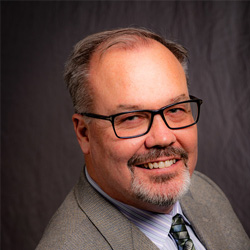 University of New Mexico Provost and Executive Vice President for Academic Affairs James Holloway has named Dr. Mike Holtzclaw as chancellor for the UNM-Los Alamos branch campus, effective July 18, 2022.

Holtzclaw has more than 27 years of experience in higher education serving community colleges in California and Oregon including his current position at the College of San Mateo (San Mateo, Calif.) where he's has served as vice president of Instruction since January 2019 and acting vice president of Student Services since Aug. 2019.

"Mike Holtzclaw really impressed the search advisory committee, and me, with his experience and his forward vision, and with his clear desire to make Los Alamos his home," said James Holloway, provost and executive vice president for Academic Affairs. "I know that Mike will help guide UNM-Los Alamos to even greater service to New Mexico and will be a great partner in helping us realize our UNM 2040: Opportunity Defined vision."

He fills the position held by Cindy Rooney, who will step down as Chancellor of UNM-Los Alamos on July 17, 2022, after serving as chancellor since 2015.